"If it excites you and scares the crap out of you at the same time, it probably..."
– Jack Cheng
"Some are always in a state of preparation, occupied in previous measures,..."
– Samuel Johnson in Idleness ('The Idler' no. 31, Saturday, 18th November 1758), via James Gowans on ADN and Advice to Writers
5 tags
The world's top industries would be unprofitable... →
Unsurprising, and a big part of what makes truly ethical business so difficult to do. "A sobering new study finds that the world's biggest industries burn through $7.3 trillion dollars worth of free natural capital a year. And it's the only reason they turn a profit."
"In the day-to-day trenches of adult life, there is actually no such thing as..."
– David Foster Wallace, This is Water
Time vs. City
"What's London known for?" (1) "Aimlessness." We walked under the rail bridge bypass — thundering echoes of cars flying by us drowned out the follow-up response to the sour joke made at the expense of my friend's municipality. Joke or not, I wondered to myself: If it were true, how does a fairly isolated city of a quarter million people become something...
Inert Until Today
There's a freeing thing about having no momentum: everything was once the same — inert, unenergized. And when you look back at human history both recent and ancient, every age had its no ones and its celebrities, its misers and its saints. And at every point of every sort of life, you can find examples of transformations, of folks who finally got the right thought, pulled the right punch,...
"Stories are better than doctrine, at least in the way we have come to state..."
– "Chaplain Mike" in The Power of Stories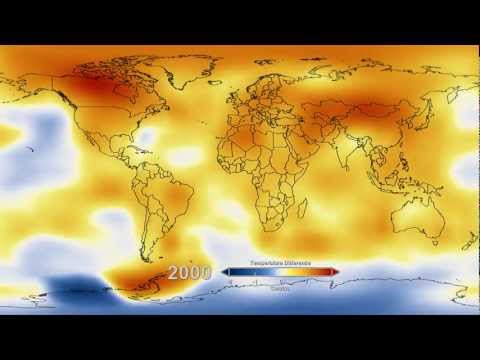 Quantity First (Quality as a Byproduct)
Let go of expectation. Edit only afterward — after pooping it out.  Produce for production's sake, letting joy of release and sheer weight of volume drive you forward, packing crap and carbon-pressed diamonds into the same outgoing trucks until you find, amid the refuse, moment after moment of worthwhile work that escaped the previously inescapable prison of a mind afraid of producing...
"If you want more luck, take more chances. Be more active. Show up more often."
– Brian Tracy (who I googled and he looks like a super douchebag. But hey!)
512 Pixels: One Hell of a Learning Curve →
A good reminder from Stephen Hackett that even those we least suspect may be barely keeping back the darkness, and a lesson for when life's troubles get overwhelming.  As Scottish poet Ian MacLaren said so well, "Be kind, for everyone you meet is fighting a hard battle." (And usually, a secret one.)
Sewage and Saccharin
· Pause · The warm sun baked the pavement under my shoes in Chittagong's dusty, yellow heat, and I looked at the old man lying in a puddle on the sidewalk about 15 feet in front of us. He was naked except for a ruined pair of shorts, and his rough, dark brown skin looked more like a filthy, crumpled canvas draped over nothing but bones than the flesh of a real body. Behind him was the...
Well-said: "Apple's design problems aren't... →
As follow-up to my last post, I thought I should link to this article by a mysterious figure known only as Kontra, which is perhaps the best commentary I've seen on the whole Mac OS skeuomorphism debate.  It gives a fantastic rundown of real interaction problems Apple's various software products have — the bulk of which very obviously have nothing to do with the presence or absence of...
Ayn Rand v. Steve Jobs: the End of Skeuomorphism
I was directed to this New York Times article today which is interesting for two reasons. First, it presents to the wider masses the ongoing design battle over the appropriateness and usefulness of Apple's (or more pointedly, Steve Jobs') fondness of real-life metaphor in their software's visual style.  [W]ithin the circles of designers and technology executives outside Apple...
You've Always Got Options
Last night I saw multi-instrumentalist songwriter Owen Pallett play at the wonderful Supercrawl art festival in Hamilton, Ontario. I'd sort of lost track of him over the years, so almost didn't go, but it turned out he was spectacular. Suddenly, I remembered why I loved him so much after seeing him play my beloved Ford Plant in 2005. Anyway, it prompted me to look him up today, and I...
"How frail is man, how few his days, how full of trouble! He blossoms for a..."
– Job 14: 1-2
The Traveller's Perfect Coffee Setup
People often complain of a lack of decent coffee while traveling, but there's really no need for this to happen to anyone, even if you're hundreds of miles away from the nearest espresso machine. If you have coffee beans and can get hot water (ie. at least 80ºC — whether that's gas station tea-water or campfire pot-water), this grinding and brewing combination is really all you...
Read & Trust Magazine →
I've written pieces for both the "Creativity" and "Travel" issues of the brand new, gorgeously formatted Read & Trust e-magazine. Available issue-by-issue or as a monthly subscription, it's taking over for the Read & Trust premium email newsletter we were publishing before. Lots of fantastic writers and well-crafted content. An excerpt from the Travel...
"Our inward power, when it obeys nature, reacts to events by accommodating itself..."
– Marcus Aurelius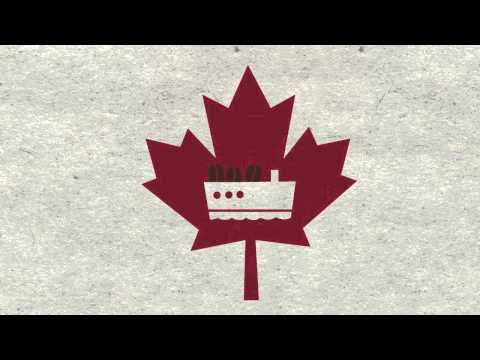 $18 Peanut Butter. What's wrong with this picture? →
My old housemate wrote this — good look at another terrible situation in Canada's north. Surely, things don't need to be like this? Canada has a resource economy based largely on harvesting the north of diamonds, oil, metals, and more, yet its only inhabitants profit nothing. Sea to sea to sea?
"The imagination of the good artist or thinker produces continuously good,..."
– Nietzsche, from Human, All Too Human (1878)
A. King in the Cupboard →
If you're interested, I've got a somewhat more prolific Tumblr — mostly quick reblogs and mostly of photography revolving around design, architecture, cultural fabric, and historical oddities.
"They may not have access to toilets — but as long... →
"Don't ask what the world needs. Ask what makes you come alive, and go do it...."
– Howard Thurman
Of Cloud Forests & Starving Children
It was the last week of January, 2008 and the harsh beep of an alarm pulled me out of sleep. Groggy, I looked up at the peeling cement ceiling three feet above me. I was on a top bunk in the room of a small inn. ($9 a night didn't seem like a bad deal.) On the bunk below me was my friend Yoani — a Holland-born boy raised in the tobacco country of southern Ontario (we'd met at university) — and...
"I want tools that make me feel like I'm trudging through the mud, tools that..."
– Jack Cheng on The Setup
"Even now, after centuries of reductionist propaganda, the world is still..."
– Wendell Berry, from In Distrust of Movements
Tomorrow's R&T post is... →
…by me! Sign up now and for $5/mo you'll get wonderfully crafted, exclusive content delivered to your inbox every week from the writers of the Read & Trust network, which includes folks like Marco Arment (co-founder of Tumblr, creator of Instapaper), Shawn Blanc, Ben Brooks, Patrick Rhone (of MinimalMac), and so on.  Support independent web content creators by subscribing today!
"We do not believe in ourselves until someone reveals that deep inside us..."
– E.E. Cummings
"What is deceptive, especially in the West, is our assumption that repetitive and..."
– Dsyke Suematsu from his white paper discussed at Why Ad People Burn Out.
"He who works with his hands is a laborer. He who works with his hands and his..."
– St. Francis of Assisi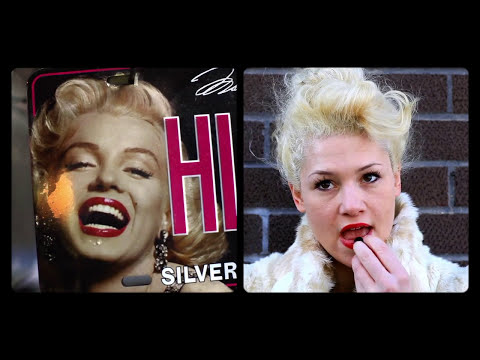 "You never change things by fighting the existing reality. To change something,..."
– Richard Buckminster Fuller
2 tags